[et_pb_section bb_built="1″ _builder_version="3.0.47″][et_pb_row _builder_version="3.0.47″ background_size="initial" background_position="top_left" background_repeat="repeat" _i="0″ _address="0.0″][et_pb_column type="4_4″][et_pb_text _builder_version="3.0.83″ text_font="Barlow||||||||" text_font_size="26px" text_letter_spacing="1px" text_line_height="1.6em" header_3_font="Barlow|700|||||||" header_font="Barlow||||||||"]
Hurricane Katrina 13th Anniversary March & Second Line 
Largest annual commemoration brings together New Orleans community, cultural leaders, and activists, with demands for remembrance, righting wrongs of an unjust recovery, and preventing future disasters
New Orleans, LA – Yesterday New Orleans Katrina Commemoration Foundation, Hip Hop Caucus, Nuthin' But Fire Records, Q93 FM, and several other community partners hosted the 13th Annual Hurricane Katrina March and Second Line.
The day's events began with a healing ceremony next to the breached levee in the Lower Ninth Ward, followed by a march through the streets with hundreds of people which fed into a second line. The second line ended with a rally at Hunter's Field hosted by Wild Wayne of Q93 and featured remarks and performances by a variety of prominent community and cultural leaders, including Rev Yearwood, Mia X, Sess 4-5, Hustlaz, Roi Anthony, Ms. Tee, Bobby Jean, Shorty World, Dmann, DJ Rabbit and DJ7.
This annual event serves as the largest annual community based commemoration of the anniversary of Hurricane Katrina and shows first-hand the consequences of climate disasters on our communities. Each year this event honors the resiliency of the people, remembers the lives lost, and encourages further support for the communities most devastated by Hurricane Katrina.
"We will never forget Katrina and what it did to our people," said Sess 4-5, CEO of Nuthin' But Fire Records, event organizer, leader of Hip Hop Caucus New Orleans, and recording artist and community activist. "We also want to shine a light on the fact that our communities still have not returned to what they were prior to the storm, in terms of access to good schools, public safety, jobs, and housing. We will keep on marching every year to remember those lost, bring our community closer together, and hold our elected leaders accountable so that they can right the wrongs of the past and create a better future for all."
Participants throughout the day highlighted the ongoing struggle of families to live and thrive in post-Katrina New Orleans. They also called on leaders to do more to better prepare all communities to withstand future natural disasters by investing in smarter infrastructure and addressing climate change.
"The people of New Orleans will not forget those who were lost 13 years ago and it is incredibly powerful to march in the same streets where your relatives died," said Rev Yearwood, President & CEO, Hip Hop Caucus. "This anniversary is also a moment when leaders of our country are taking steps backwards on climate action. Their inaction leaves communities on the frontlines of climate change, like those across the Gulf Coast, more at risk from stronger storms and rising oceans. We stand in solidarity with our communities, Hurricane Katrina showed us these issues are life and death for our people."
Organizers asked participants, supporters, and leaders to:
Remember: by calling on the state of Louisiana to make August 29 a holiday commemorating the lives lost in Katrina.
Right the wrongs: by calling for racial and economic justice so that in the face of disaster, the poor and people of color are not left without the ability to rebuild communities with good schools, good jobs, and good public health and safety.
Say never again: by calling for action on climate change from our world's leaders, otherwise we will only see more of these extreme weather events like Hurricane Katrina and Harvey around the world.
---
About Hip Hop Caucus: Formed in 2004, the Hip Hop Caucus (HHC) is a non-profit, non-partisan organization that leverages Hip Hop culture to encourage young people to participate in the democratic process. Through a collaborative leadership network, HHC addresses core issues affecting underserved communities. HHC programs and campaigns support solution-driven community organizing led by today's young leaders. Learn more at HipHopCaucus.org.
About New Orleans Katrina Commemoration Foundation: New Orleans Katrina Commemoration Foundation annually organizes the largest community-led remembrance event on the anniversary of Hurricane Katrina, August 29th.
FOR MORE INFORMATION: Media@w0c.71c.mwp.accessdomain.com
###
---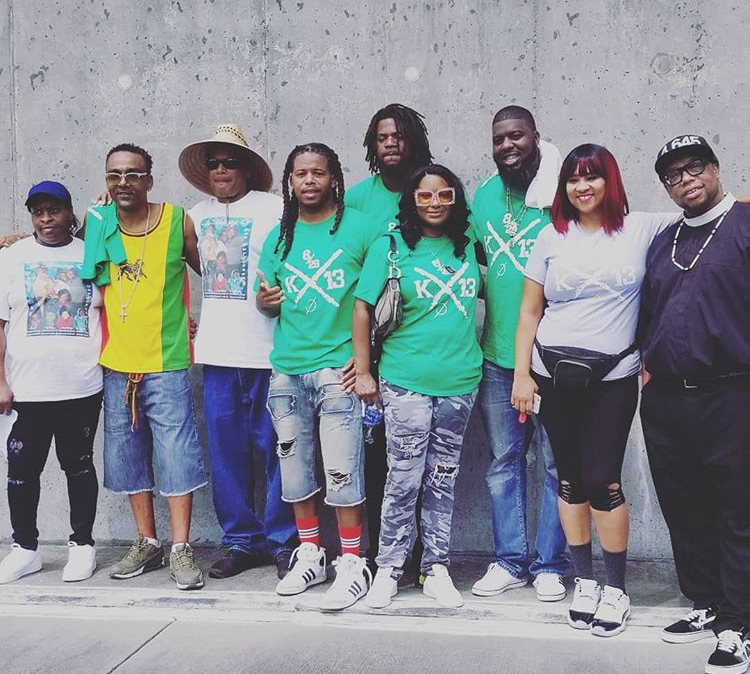 ---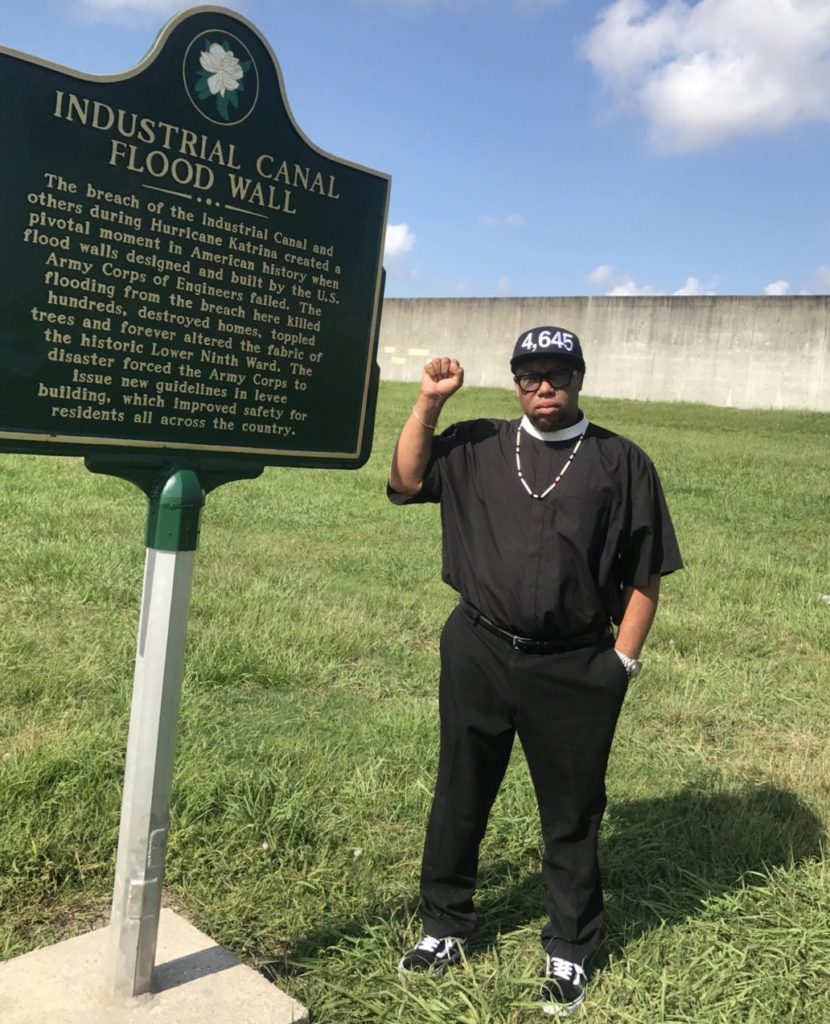 [/et_pb_text][/et_pb_column][/et_pb_row][/et_pb_section]