The Energy Transfer Partners Dakota Access Pipeline (DAPL) threatens the health, rights, and cultural heritage of the Standing Rock Sioux Nation, and the health of millions of Americans whose water is sourced from the Missouri River.
The oil it transports is fossil fuel that we should be keeping in the ground to curb the climate crisis.
The pipeline's path through North Dakota circumvented a white community to cut through the Standing Rock Tribe's ancestral lands and burial grounds.
Hip Hop Caucus organized in solidarity with Standing Rock because Water Is Life!
We spent time on the frontlines with the Water Protectors throughout 2016, when the first youth ran from North Dakota to Washington DC, and in the summer, fall, and winter as the movement grew to the largest peaceful action by native peoples in U.S. history. We worked with the Tribe and youth leadership to produce a live-streamed concert from Standing Rock over Indigenous People's weekend to raise awareness and money for the movement.
In the fall of 2016 we partnered with Taboo, of the Black Eyed Peas, and the Magnificent 7, a group of Indigenous rappers from across Turtle Island (the colonial United States) to release the music video for their song Stand Up / Stand N Rock.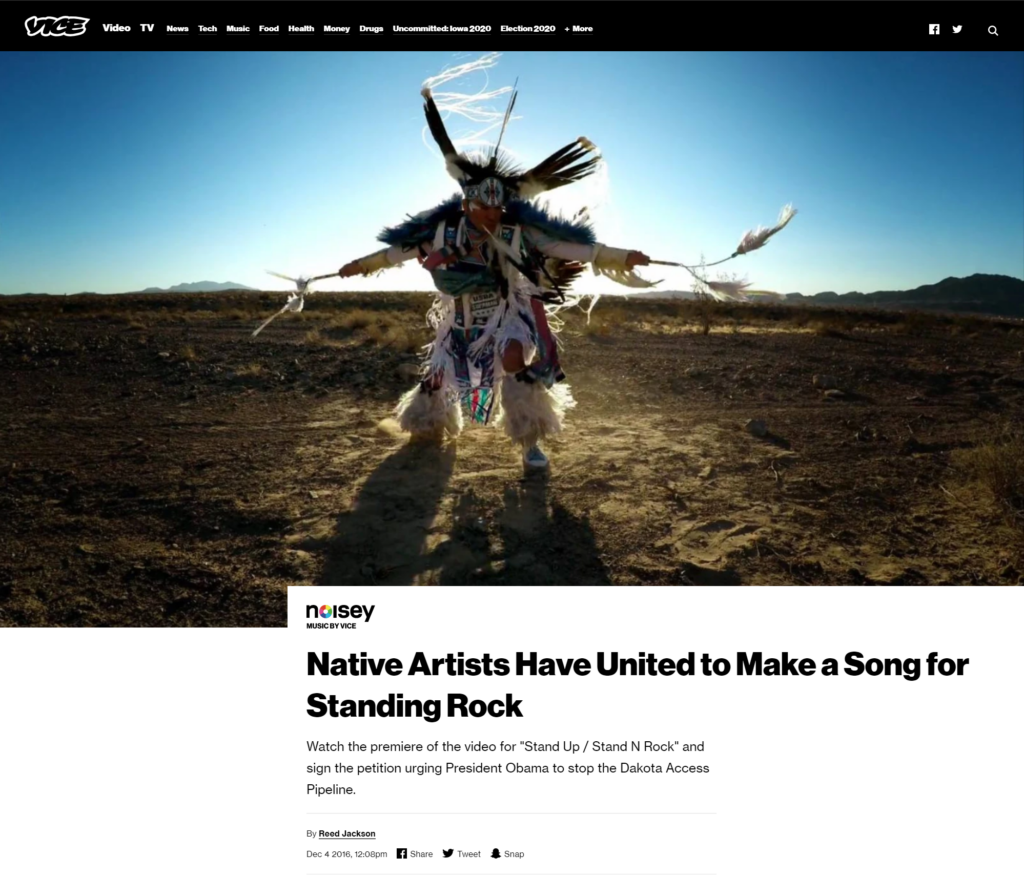 We partnered with VICE for an exclusive release. The call to action from the video was to call on President Obama to halt the pipeline. The day we released the video in December, the Army Corps of Engineers under President Obama denied the easement Energy Transfer Partners needed to continue building the pipeline under the Missouri river, effectively stopping the project. It was a tremendous movement victory.
In 2017, Stand Up / Stand N Rock won a MTV Video Music Award.
But, Donald Trump's first action as President was giving the Dakota Access Pipeline a green light. As of March 2020, a federal judge has ruled that DAPL cannot proceed without years of environmental impact studies, and so once again the pipeline is stalled, for now.
We continue to share the story of Standing Rock, which has empowered a whole new generation of activists to fight for Mother Earth. Watch MTV Music Video Award winning Stand Up / Stand N Rock and take action on climate in our action center.