[et_pb_section bb_built="1″][et_pb_row][et_pb_column type="4_4″][et_pb_text _builder_version="3.0.83″ text_font="Barlow||||||||" text_font_size="13px" text_letter_spacing="1px" text_line_height="1.5em"]
Episode 4: #MLK50: The fight for justice lives on
Broadcast Date: April 3, 2018
Broadcast Time: 6:00pm ET / 3:00pm PT
Episode Guests:
Rev Leo Woodberry, Climate Justice & Energy Equity Activist

Damien Jones, Environmental Justice Outreach Advocate, Union of Concerned Scientists
Overview
The dream did not die on the balcony. Rev Yearwood and Mustafa Santiago Ali take us to the intersection of civil rights, and environmental and economic justice with two guests fighting the good fight. Legendary Climate Justice and Energy Equity Activist Reverend Leo Woodberry and Environmental Justice Outreach Advocate for the Union of Concerned Scientists Damien Thaddeus Jones add their voices to Think 100% – The Coolest Show On Climate Change.
In Think 100% Episode 4, broadcasting the evening before the 50th anniversary of the assassination of Dr. King, we will explore the intersectionality of civil rights, and environmental and economic justice.
Join the Conversation! This show is of, by, and for the people – so we need to hear from you! You are vital in the process to improve our communities now and protect future generations. Join the conversation and submit questions for the show using#Think100 on Twitter and be sure to tag us @HipHopCaucus
Episode Guests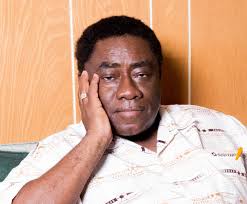 Reverend Leo Woodberry was born and raised in New York City. There he became involved with community organizing at an early age, as a student organizer. He currently oversees and operates the Strategic Planning Division of Woodberry & Associates. With over 20 years' experience managing non-profit and for profit organizations, Reverend. Woodberry has accumulated a wealth of knowledge, partnerships, alliances and expertise in the environmental justice movement. He became involved in environmental work in the 1990s with the SC Department of Health and Environmental Control, around there issue of mercury emissions and advisories. He joined the newly formed African American Environmental Justice Action Network (AAEJAN) in 1994. AAEJAN was instrumental in uniting people of color across America, and in influencing the Ford Foundation and other philanthropic entities to support people of color communities disproportionately impacted by environmental hazards.
Reverend Woodberry has also worked with a host of other organizations such as the; Southern Organizing Committee (SOC), The Deep South Center for Environmental Justice at Xavier University of Louisiana, The Environmental Justice Resource Center at Clark Atlanta University, The Environmental Protection Agency NEJAC (Region Four), SC Department of Health and Environmental Control, The National Wildlife Federation, SC Wildlife Federation, Sierra Club, Coastal Carolina League, South East Climate Network, Green Faith, Clemson Education and Research Center, Francis Marion University, WEACT, Advancing Equity and Opportunities, Agricultural Missions, Inc. and a host of other organizations. He has and continues to work in the areas of; water, air, as well as renewable and sustainable energy issues with the SC Department of Health and Environmental Control and the US Environmental Protection Agency.
In August 2001, Leo Woodberry attended the United Nations Conference on Racism and Xenophobia in Durban South Africa. There he presented a paper on the HIV AIDS epidemic entitled "The New Trade Triangle" and was a contributor to the resultant environmental statement added and adopted to the United Nations Declaration of Human Rights and subsequently signed by 161 countries. Reverend Woodberry works with NGOs certified with the United Nations Civil Society Organization. Woodberry & Associates has offices located in Florence, SC. Reverend Woodberry attended Francis Marion University and The University of South Carolina. He retired from AT&T after 20 years of service and received three Vice Presidential Corporate awards. The SC State Senate also presented him with an award in recognition of his community service. Reverend Woodberry is the pastor of Kingdom Living Temple, Executive Director of New Alpha Community Development Corporation in Florence, SC, and a member of the SC Environmental Justice Network.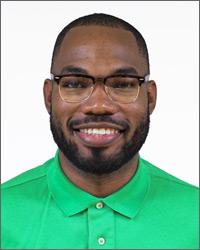 Damien Thaddeus Jones currently serves as Environmental Justice Outreach Advocate for the Union of Concerned Scientists. He is an activist, inspirational speaker, and thought leader who deploys faith, popular culture, and civic engagement as tools to empower everyday people. As an award-winning leader, Damien cut his teeth as a grassroots activist in Houston as co-founder of the civil rights group Houston Justice and evolved into a national advocate for liberty and justice for all communities. Damien led campaigns related to criminal justice reform, climate justice, and most recently helped organize over 200 HBCU leaders' historic involvement in the 2017 People's Climate March.
He previously served as Program Coordinator of the Congressional Black Caucus Foundation's Leadership Institute where he prepared the next generation to take its place in the fields of community service and policy development and increased the pool of young African American leaders in public service careers and public policy positions. Damien, a veteran of the United States Air Force, is regularly called upon by the media for his innovative opinions on politics, popular culture, leadership, and social justice. Damien is the author of The 25 Undeniable Laws of Greatness: A Guide to Living Your Best Life, a handbook for optimal living. An engaging national speaker, he conducts keynote presentations for corporations and conferences.
Follow Damien on Twitter, Instagram, and Facebook.
[/et_pb_text][/et_pb_column][/et_pb_row][/et_pb_section]
Podcast: Play in new window | Download